I was so excited to be involved with this collaboration with Adairs for Mercer + Reid. They epitomise simple inspired luxury and I have loved their linens for the family for many years now. I have been obsessed with interior design from the side lines for so long, it was fantastic to be part of this team in creating something truly exceptional. We used such beautiful fabrics and tried to recreate the island lifestyle of my favourite beach memories. For me we wanted to capture effortless style and functionality and I believe we did. 
The limited-edition Lindy For Mercer + Reid range is a mixture of top quality cotton and linen in a matelassé fabric, a weaving technique that mimics hand stitched quilting. The collection includes three beautifully tonal textured bed linen designs in four colour ways and two linen sheet sets featuring embroidered artisan finishing that epitomises the height of relaxed luxury. All items are designed to work together for cohesive styling across the collection.
The Lindy For Mercer + Reid range is available from 19th October 2017 exclusively at selected Adairs stores and online at http://www.adairs.com.au/lindy-klim/.
"The whole collection is about everything I love, most of which I have at home in Bali. With a touch of island living, the range has a very relaxed feel and is easy to style. We've used beautiful fabrics and the colours are muted but really fresh feeling" – Lindy Klim
Adairs contact: Ashleigh Brewer| abrewer@Adairs.com.au | 03 8888 4500
*All product images are under embargo until Thursday 19th October, available on Flaunter w/c 21st August. Release product samples not available until launch.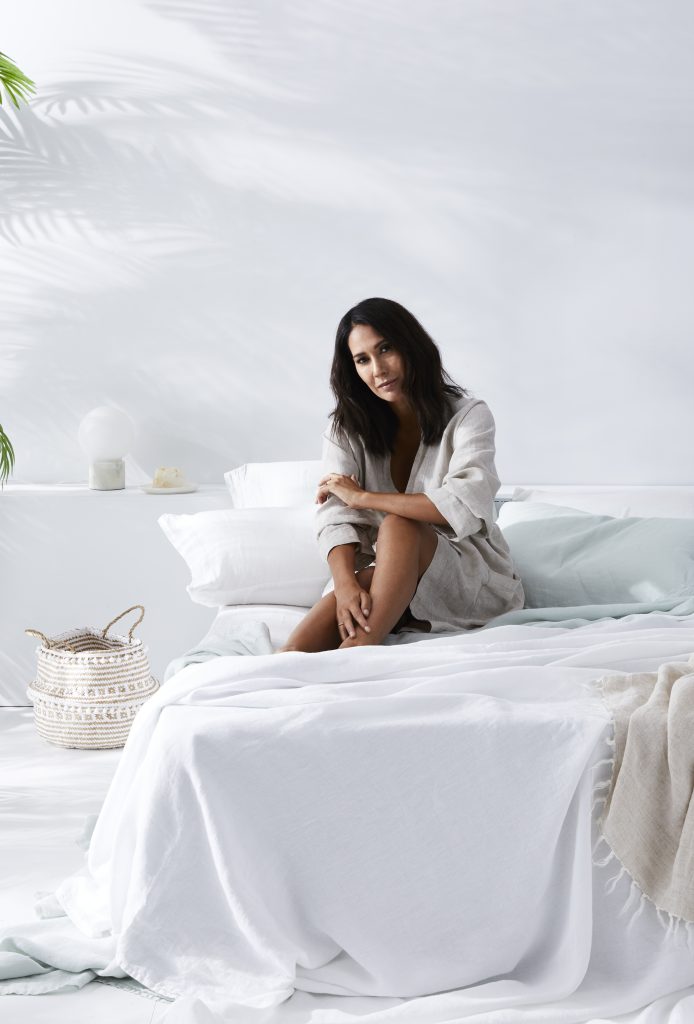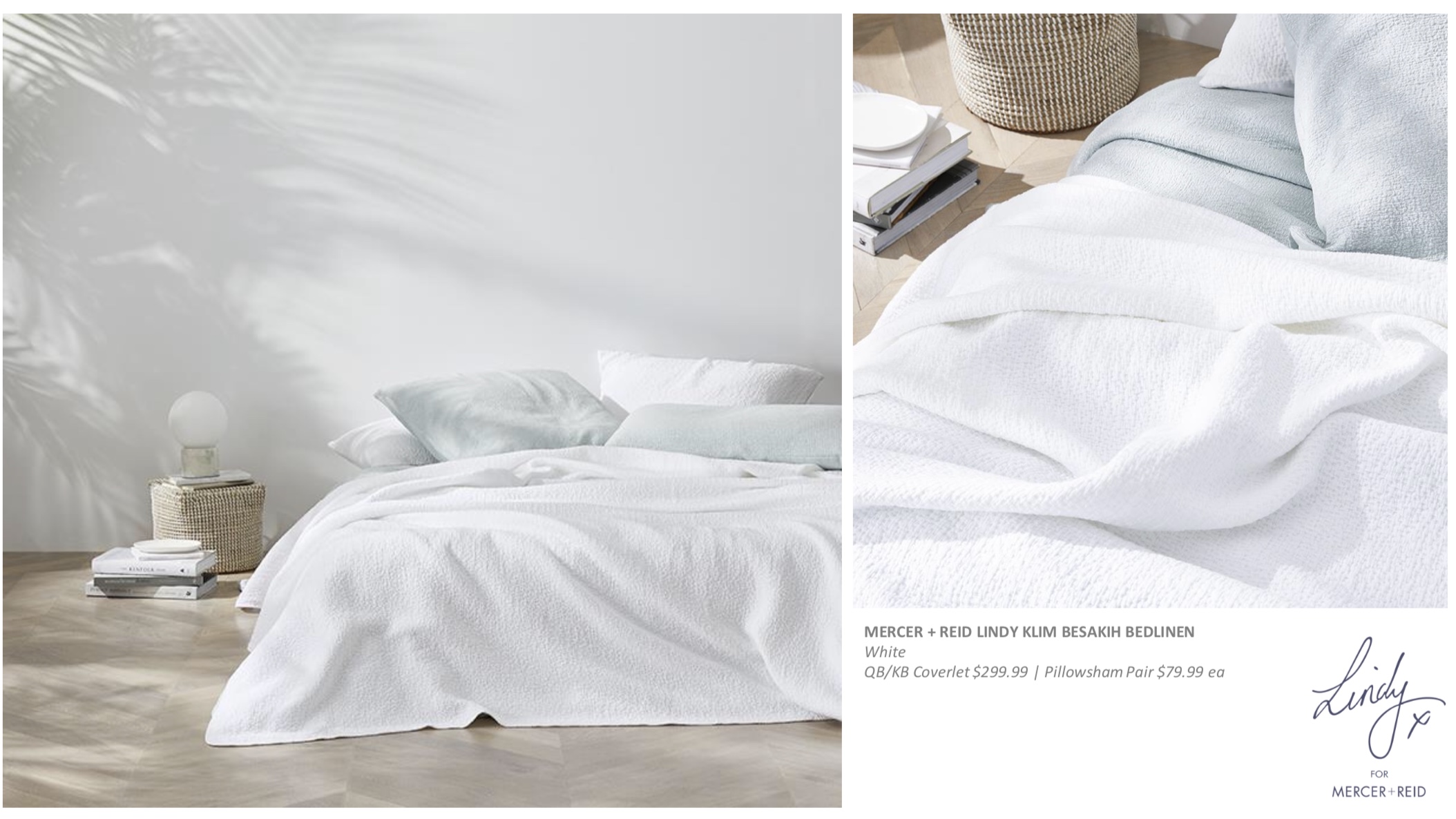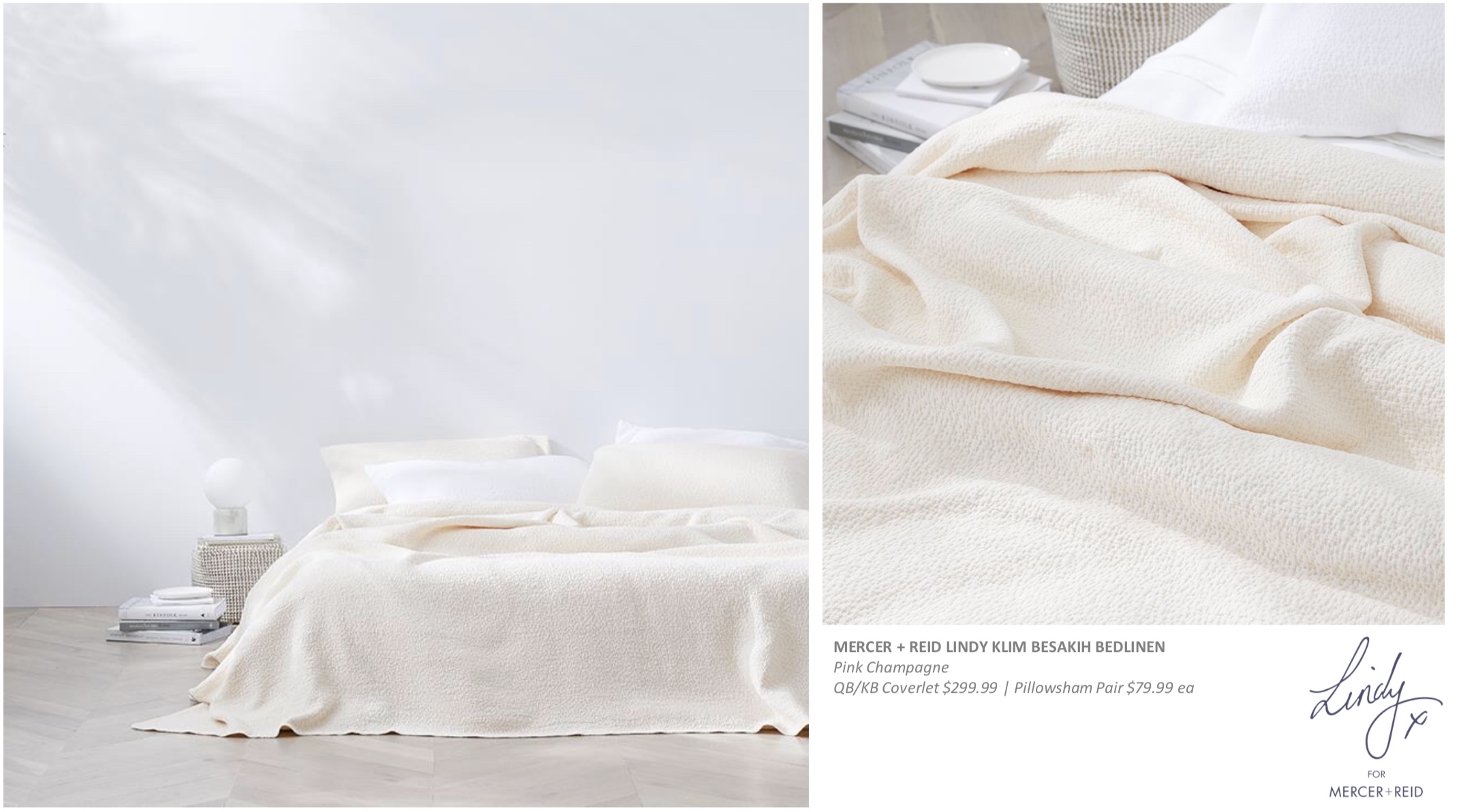 Happy shopping,
Love,
Lindy